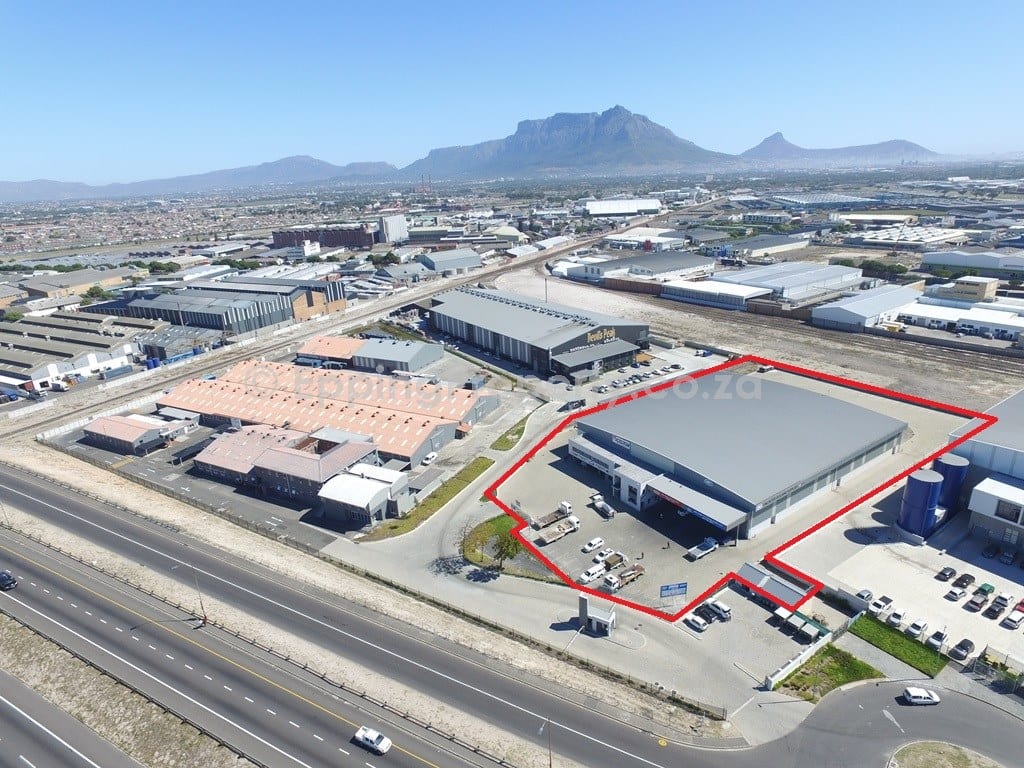 LET
Probably, the best located industrial property to rent in Cape Town. Modern warehouse, with huge exposure to one of the busiest and most connected roads in Cape Town.
These premises are ideal for any warehousing company. Especially if they would like to conduct some retail from this facility.
Epping Industria is the most central business location in Cape Town. 166 Gunners Circle is the most central location within Epping Industria 1 and Epping Industria 2.
The best located industrial property to rent in Cape Town.
Because of the excellent access from 166 Gunners Circle, onto Jakes Gerwel Drive, Viking Way and Jan Smuts Drive, all locations in Cape Town are accessed with ease.
Well-known companies like Bounty Brands, Devils Peak Brewery and AVI Limited are located closeby.
Most importantly, the huge visibility of this property ensures it is also easy to find, and hence, customers/ clients will find one's business very easily.
The property also forms part of 166 Gunners Industrial Park, a secure, well-run industrial park with 24-Hour security.
| | | |
| --- | --- | --- |
| Warehouse – Sprinklered | 3,354.70 | m² |
| Offices, ablutions and canteen | 424.60 | m² |
| Covered Loading – Front – also, sprinklered | 157.70 | m² |
| Covered Loading – Side – also, sprinklered | 450.80 | m² |
| Total Area | 4,387.80 | m² |
Most noteworthy, it includes covered loading facilities (front and side), which are very valuable in Cape Town.
Occupation of the property is from 01 October 2021.
In addition, plans have been approved to extend the warehouse at the rear of the property. This may be a useful expansion option for the future.
This building was newly built about 6 years ago. Importantly, it has excellent specifications and is fully sprinklered.
The premises, while stand-alone, is accessed through a secure boomed park entrance.
In conclusion, you won't find a better located industrial property to rent in Cape Town. Also, please note these important aspects of any industrial leasing transaction.
See other properties in Epping 1
If you're still looking for an industrial property to rent in Cape Town and this property is not quite for you, please search below:
View the latest version of the Epping Property brochure/ newsletter
(Select Location and Property Type. Also, use the slider to determine applicable Size and Price)
Property Details
Price: R285,220/month
Type: Rented
Occupation Date: Oct, 2021

Address: 166 Gunners Circle, Epping, Cape Town
Rentable Area: 4,388.00 m²
Property ID: 105

Property Video
Contact Us About This Property