LET
Rent in Epping 1. Well located industrial warehouse and offices to rent in Moody Avenue in Epping 1, Cape Town.
Quick access onto Jan Smuts Drive and the N2 highway. Close to Cape Town Market. In addition, Howard Shopping Centre and Old Mutual in Pinelands are very close. Staff who commute have the option of using various train stations as well as train and taxi transport. The roads in Epping 1 are wide and open and hence offer mainly unobstructed travel for vehicles outside of the usual busy periods.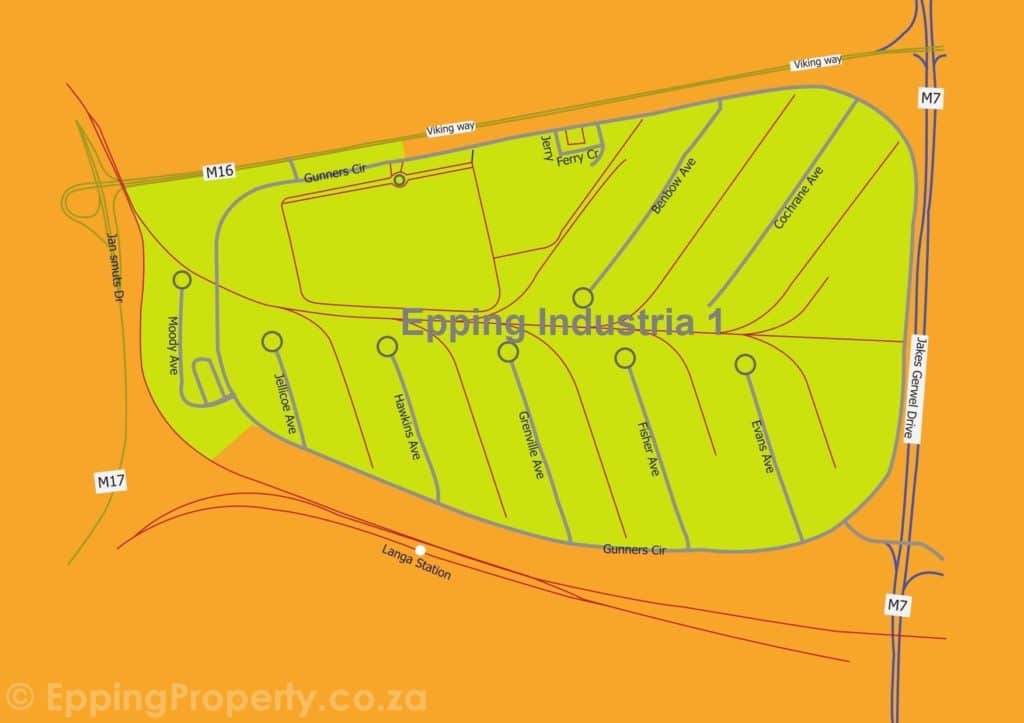 Factories in Moody Ave are in short supply due to their excellent location. A property close by has recently been let.
Rent in Epping 1 Cape Town
Property Details
Price: R139,000/month
Type: Rented
Occupation Date: Sep, 2017

Address: Epping Industria 1
Rentable Area: 3,073.00 m²
Property ID: 161

Property Video
Contact Us About This Property